Global public procurement dataset: selected Low and Middle Income Country datasets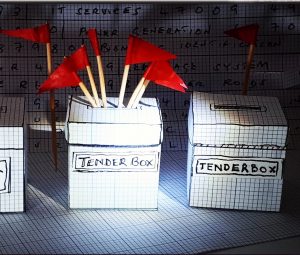 The FCDO-funded (formerly DFID) project "Curbing Corruption in Government Contracting" releases the contracting datasets collected from national public procurement portals in 10 low and middle income countries: Chile, Colombia, India, Indonesia, Jamaica, Kenya, Mexico, Paraguay, Uganda and Uruguay. The datasets republish structured data gathered from official source websites and also contain corruption risk indicators developed by the research team.
About the project
In recent years, publishing and analysing administrative data on government contracts and tenders has an increasing importance in evaluating government transparency, efficient public spending and measuring risk of corruption in public procurement. The project "Curbing Corruption in Government Contracting" is part of the broader Anti-Corruption Evidence Programme funded by FCDO. It analyses how procurement can be manipulated for corrupt ends using our 'red flags' methodology. This methodology is based on large-scale datasets of procurement tenders and contracts collected from official government publication portals or data repositories. The risk indicators capture suspicious patterns related to tendering processes (e.g. sole source procedure) and the winning bidders themselves (e.g. tax haven registration). The research team also looks at the effectiveness of anti-corruption interventions and open contracting reforms in selected countries.
Datasets and documentation
Data (analysis data files with red flags; in dta and csv format):
Description of data collection and red flags calculations: here
Red flags list: here
Variable list: here
Data scraping, parsing, and cleaning codes: Github
All publications in this post, including data, codes, and reports, are licensed under Creative Commons BY-NC-SA 4.0. If you need a different license, get in touch at info@govtransparency.eu.